AUD / USD
The Australian dollar initially tried to recover during the past week, but then fell from the 0.68 level. At this point, it seems that the market continues to push down. The Australian dollar is heavily influenced by the trade situation between the United States and China which, of course, has not advanced or progressed and will probably get worse instead of better. On Friday, the Chinese announced retaliatory measures that are likely to aggravate the problems. With that, I would anticipate that short-term rebounds will continue to be sales opportunities with a ceiling close to the 0.68 level.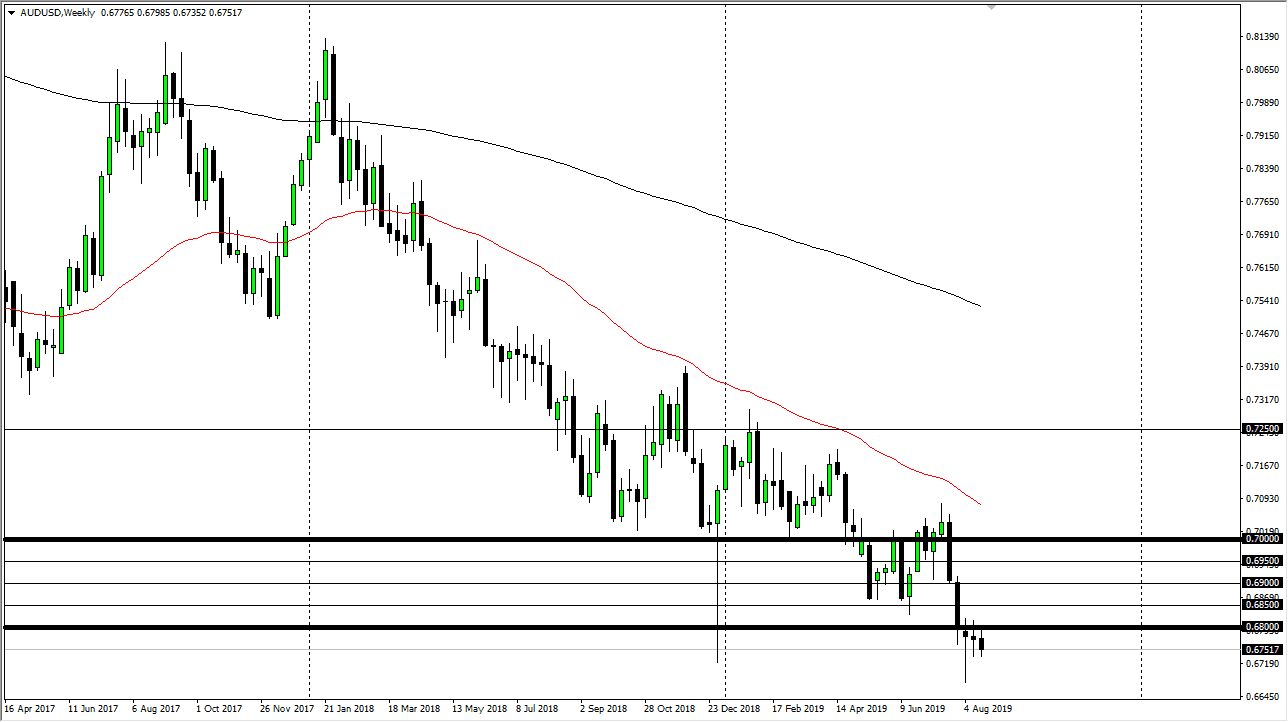 CAD / JPY
The Canadian dollar initially tried to recover against the Japanese yen last week, but as all markets based on risk appetite have shown, we had a very bad closing of the week. At this point, if the Canadian dollar falls below the ¥ 79 level, we are likely to continue going down, perhaps reaching the ¥ 77 level. If we recover at this point, I suspect that it will be very difficult to exceed the ¥ 80 level, as it seems to be a massive resistance. Ultimately, this is a market that continues to show a lot of weakness and with the fall of oil markets, that should provide even more bearish pressure here.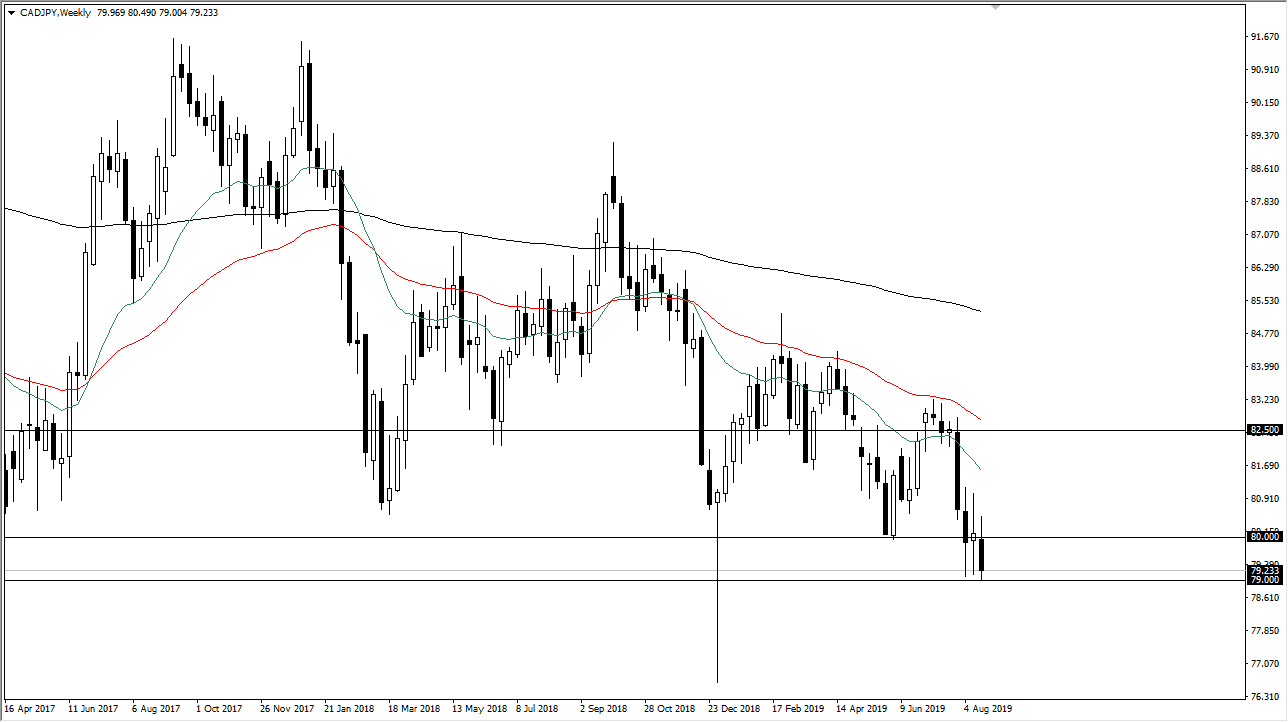 USD / JPY
The US dollar initially tried to recover over the past week, but continues to encounter a lot of resistance near the ¥ 107 level. However, we continue to see negative news sent to this market at the level of ¥ 105. At this point, if we fall below that level and then maybe even the ¥ 104.75 level, we would go through the 100% Fibonacci retracement level and that could send this market much lower. At that time, I would look for the ¥ 102.50 level, and possibly even the ¥ 100 level. This would be an important "out of risk" movement, which seems very likely at this time.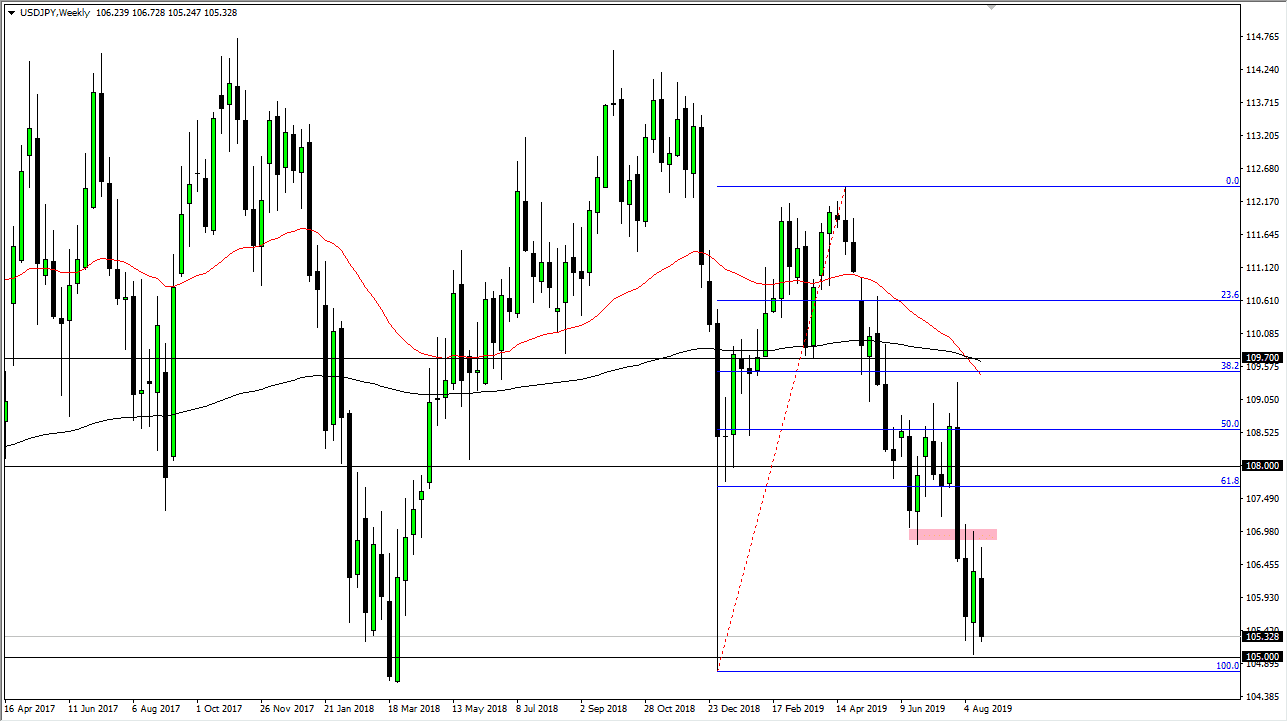 GBP / USD
The British pound initially fell during the past week, but then turned around, as it seems that we are getting a small spike in coverage. At this point, I believe that the 1.2350 level will be the beginning of the resistance based on the daily charts, and then the 1.25 level. I think it's only a matter of time before we start selling again. After all, Brexit has not improved, but we may have been a bit exaggerated and, of course, the 1.20 level has attracted a lot of attention. I am looking for signs of exhaustion and then I will come in and start selling once more.